Why You Should Experience Little India Once In Your Lifetime!
One will surely be awe-stricken by the glamour that Singapore beholds; you will get spell-bounded with the incessant wonders that can be cherished from the most desired vacation, one of these being the Little India. Wide range of visitors travel from all over to Singapore; experiences the alluring country's rich assortment of super islands, resorts, parks and nature reserves and spend quality time with their loved ones.
A travel keen person shouldn't miss out an opportunity to steal a glance at Little India, Singapore, as the name suggests, the essence of India sticks around every corner of this region offering more chances of a truly vibrant atmosphere. Singapore shelters diversified cultural venues where Little India falls no exception to the true colors of ethnicity, lingering aroma of jasmine and a broad collection of silver gold jewelry, saris and a hub of Indian population with dazzling display of attractions.
Why not swirl-twirl your taste buds with some exquisite Indian cuisine in Singapore! Once you take the roads of Little India you will be get immersed in the choice of scrumptious dishes offered by the restaurants here, to you can spend an entire vacation tasting all the vibrant foods and feel the real virtue of this place. The Tekka Market is the prominent food outlet in the area; discerning astounding flavors of every state in India undeniably make your tongue irresistible. Little India Arcade is the place to look for souvenirs and arts and crafts. It's entertaining to watch the wood carvers at work on the street. Little India Arcade is the main road that boasts of traditional products from India like Henna (Mehendi), this is an art which is applied on hands of women.
One can speak lots about Little India, nevertheless, one must visit the spectacular Hindu Temple Sri Veerakaliamman Temple in Serangoon Rd. "Veeramakaliamman" means "Kali the Courageous", Kali is a Hindu goddess. Numerous sculpture of Hindu gods and goddess create enchanting ambiance in the temple, each god owns a story behind it. A visit to Sri Veeramakaliamman Temple is requisite while you're touring this place, since this is a big exposure to rich Indian culture and beliefs of Hindu religion that will surely establish an impact on you.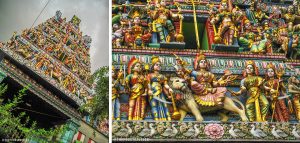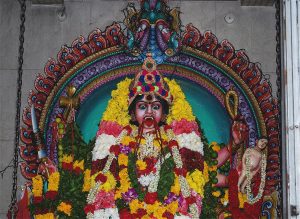 A stroll along the streets scrutinizing the inner beauty of Little India; you never know and might end up in 'cultural shock'. One can visit Little India with their friends or family, and carry memories back home that shall be adored lifetime. Positioned to the east of Singapore River and stretches miles on Serangoon road, this lovely place has several chains of streets displaying 'happy colors' to life. You will find Buffalo Road brimming with vegetable and spice vendors selling their produce at affordable rates, said that it's cheaper than most supermarkets in Singapore. An exquisite view to watch locals come out with their shopping bags and get their weekly vegetable shopping done.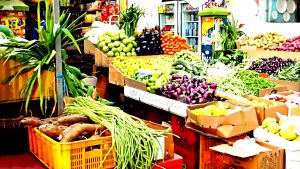 Singapore persuades archipelago consisting of fun filled attractions and activities sufficient to design a Utopian vacation, certainly make pie-in-the-sky honeymoon or a picture perfect holiday spent. While, visit to Little India enhances your trip adds more 'happy days' to your travel intention. Reaching this destination is no worry, taking the road is always recommendable for a joyful adventure, book your online bus tickets anytime in just a click. Hoping you will reach Little India by bus and enjoy the journey as well as the destination. Don't forget to take the road!