Don't Miss Out the Psychedelic Nightlife in Singapore
Agitated with monotonous lifestyle! Worry not, just book a bus anytime to Singapore and indulge into pulsating nightlife among convivial crowd. Singaporeans are active followers of 'work hard, party harder' pattern by hitting the night destinations or satiating in after dark shopping or relish a gastronomical experience. Singapore has a lot of stuff to do after the sundown, get enraptured into the supreme luxury of its nightlife.
The entertainment places are easily accessible, like the pubs, bars, and clubs are concentrated around themes and they play music intensifying the empyrean atmosphere. Most of the clubs, pubs and other establishments offer 'Happy Hours' and provide 'One-for-One' offers on your drinks, so anyone can enjoy extravagance avoiding a burn in the pocket.
Singapore's sonorous nightlife is all about Stylish roof top bars and restaurants, beach side cocktails, shopping and late-night merrymaking– the choice is yours!
Most Favored Night Hangouts
Zouk-This is one of the oldest clubs in Singapore with the aim of propelling music, dance culture across the country. The open-minded crowd and the ambience it draws help to make magic each and every night.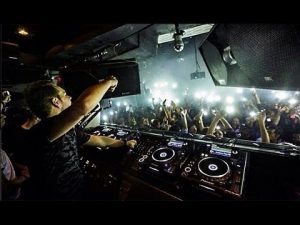 Boat Quay/Circular Road- Don't forget to check out the pubs and bars along the Circular road or just behind Boat Quay. This a great spot for a quick late night repast and a swift transport back.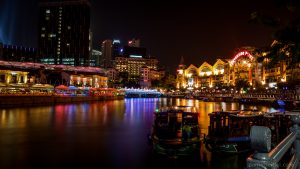 Canvas Night Club-This one of the much-loved night clubs in Singapore, popularly known as Home Club that manages an underground pub during the night welcoming numerous guests from all over the world.
Attica- Do you love mainstream dance and music? Attica is the right night place in Clarke Quay in delivering a feel-good environment throughout the week. It's huge with an underground area where the hip-hop and house music plays.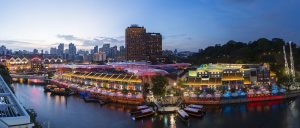 Late night Shop and Dine
Not getting sleep? For all the insomniacs; how about a coffee and dinner at one of the restaurants or cafes at Esplanade's three storey mall? And you can crush in a spot of shopping at the retail outlets for a while, pickup diverse stuff like hand lotions, body scrubs or maybe a guitar or two.
Altitude is the place to uplift oneself away from the hustle bustle of CBD from the city's tallest rooftop bar. Altimate is a glorious dance club here, the killer view from the top, summery cocktails and jazzy beats will steal your heart away.
Mustafa Shopping Centre is a perfect place for late night shopping, opened for 24 hours. One can go ahead and shop for clothing, cosmetics, accessories, mobile phones, electronics, food, textiles and much more.
Chinatown night market is where one can have unique shopping experience since the market is located among the local houses. You can treat yourself with lip smacking food after a hearty purchase of exquisite Chinese accessories available here.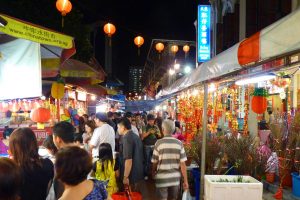 Amazing and scintillating! How one shall encase themselves with all the spice of after dark activities happening around Singapore. It's truly an incredible perennial experience that one will undoubtedly treasure lifelong.