7 Finest Dining Places in Singapore: Explore Your Culinary Skills!
Classy arrangement of the interiors, with dim lighting, world-class food prepared with finest cooking technique, it seems more than what it is worth to empty one's wallet in these dining places in Singapore.
Travel light by taking up the road to these amazing food destinations. Buy real time online bus tickets and arrive at your favorite dining spot without wasting much time; since they are easily accessible by buses.
So, if fine dining is what you seek, then these are options you must definitely give a try:
Cantaloupe at Troika Sky Dining: Dining while perched high on the clouds is a dream for many that may come true. Tuck into some quality Wagyu beef, butter-poached lobsters, and the high-quality desserts.
Bistro à Table: This pretty little place has been inspired by Australian and French architectural styles. You will be enveloped by a sea of French wall prints. Its maple syrup coddled egg with fleur de sel and crouton dust is the ultimate favorite.
Iggy's at the Hilton Hotel: The clean Japanese flavors of the dishes cooked here are a treat to one's senses. The two private dining rooms, show kitchen and walk-in cellar simply add to the fine dining experience at Iggy's.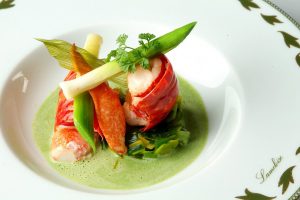 Les Amis: French dining at its finest, Les Amis has one of the most extensive collection of wines and artisan cheeses—classic French! The two-storey place is exquisitely designed keeping modern aesthetics in mind, and the blend of European-techniques-meet-Asian-flavours will allow you to have a dining experience like never before!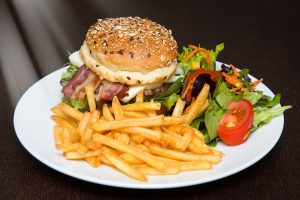 Restaurant André: A very less number of dining experiences in Singapore capture the imagination quite like this restaurant. The bold flavors in his cooking evoke the 'memory' of diners, whilst his 'pure' dishes are prepared without seasoning or the use of electricity. Wow!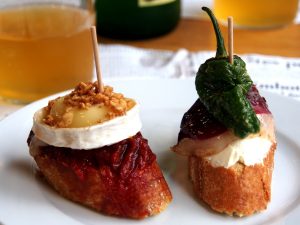 Jaan: Alluring panoramic views of the Singapore skyline, Jaan's wow-factor starts before you take the first bite onto the gourmet. Jaan's five or seven-course set menu comes with the finest seasonal ingredients to centre stage to enhance delicacies such as fresh oysters and caviar.