5 Classy Cafes that you must visit when in Singapore
Don't we all love to dine in a cafe or restaurant with great ambiance? But not many places offer it due to either space constraint or poor decorations/colour combinations. Also, with great ambiance and lighting comes great Instagram photos. The list of Cafes in Singapore you can go to take the some of the best shots for your Instagram account with their pleasing decor and ample natural light.
Most of the cafes are smoothly accessible by buses, so travelling for your morning coffee is a headache you won't have to endure. Order bus tickets online and smell the good coffee in Singapore! This amazing bus booking portal will erase all your worries in a few clicks.
Only a coffee lover will know the painstaking research involved in finding cafes around one's locality that will satiate one's morning caffeine. The number of quaint and pretty cafes that peek their head out in Singapore is only increasing by the dozen. These five cafes are a must-visit for every coffee lover when on a vacation here.
The Populous Coffee & Food Co., Neil Road
Its burnished wooden interiors and charming lighting will uplift your entire 'coffee consuming' experience. And the café has a lot on offer to satisfy your caffeine cravings, including filter coffee options from Kenya, Ethiopia and Costa Rica.
The Coffee Academics, Scotts Road

This one will make it to the list of 'cafes to visit before you die' as well. A coffee-shop-meets-science-lab, you cannot ask for a more unique coffee drinking experience than the one provided here. It thrives on its 7 Sensory Station experience that includes an Espresso Bar, Hand Brew Bar and a special Custom Blend Concierge that allows customers to create their own custom blend flavor.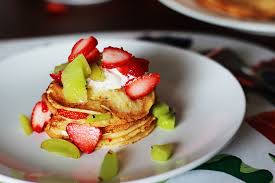 Joe & The Juice, Chevron House
Organic coffees do not come better than at Joe & The Juice. The coffee beans are specially cultivated in South America, and for that added pop in your morning coffee, you also have the option of adding a ginger shot to it!
Paper Crane
You shall try all the delectable food here, the list is long, it includes pan fried seabass burger, fried chicken, kimchi fries with grilled steak, pastas and various types of salads. The café doesn't charge any GST or service tax. That sounds interesting!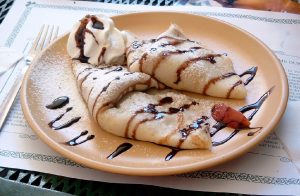 The Royals café
The Royals feeds you with deluxe French toast sets and big breakfasts till late night and also caters Asian choices such as Nyonya mee Siam.
Enjoy treating yourself with these scrumptious foods!