Have an Amazing Time at The Chingay Festival Singapore
Chingay Festival is a multicultural and multinational extravaganza celebrated with a lot of fanfare and exuberance in Singapore. The high point of this festival is lots and lots of glittering lights. The Chingay Festival Singapore celebrates the Chinese New Year. This festival began in 1973, and today, it successfully captivates people across all cultures, nations, ethnicities, and ages. The original festival has changed a lot, and now many complimentary events have been added to it to make it more spectacular. Let us check out the amazingly colorful and exuberant festivities we call the Chingay Festival.
How Chingay Festival Singapore evolved?
When the Chingay Festival Singapore came into existence in 1973, it was not as famous and dazzling as today. It started as Lunar New Year celebrations and soon broadened and evolved into an incredible Chingay Parade. The festival showcases the rich cultural and multi-ethnic heritage of Singapore. The festival is accompanied by many cultural dances, spectacular floats, stilt walkers, martial arts expert demonstrations, aerial acts, lion dancers, and more.

Theme-Based Chingay Festivals
Every year, the festival is based on a new theme. Once, this festival was a time-honoured tradition that has now turned into a high-tech demonstration. Irrespective of the year's theme, people wait for the grand finale with excitement. Watching this fabulous show is nothing but a complete visual and auditory treat. Impressive fireworks dotting the Singapore skyscape, beautiful light effects, shimmering and glittering colors, and lights of joy and vibrancy. There are very high expectations from this festival, and people look for lively, bright, and loads of fun "do" with unique cultural charm, thus make prior reservations to avoid cancellations.
Chingay Festival 2020 – A Cultural Extravaganza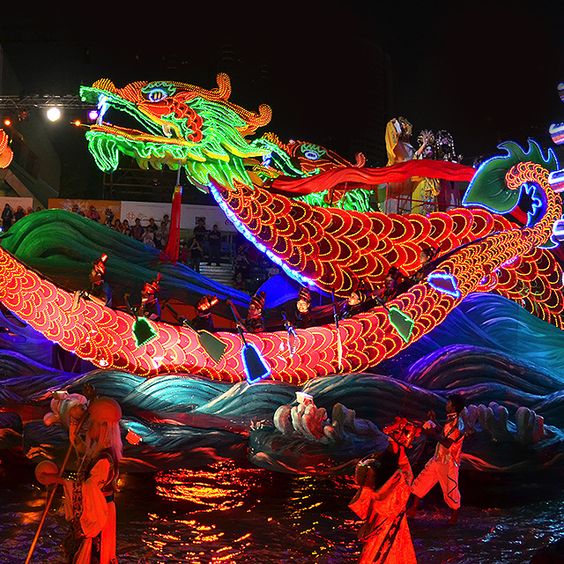 The Chingay festival 2020 takes place in the backdrop of the glittering Singapore Flyer. The view of exciting and awe-inspiring art installations is a breath-taking experience for the spectators. People can engage in many fun-filled activities like go-karting, Jenga, family-friendly games and activities, and more. When planning a visit to Singapore, try to choose the dates when the Chingay Festival will be organized. When in Singapore, behave like their locals and visit Chingay heartlands where the festival celebrations spillover on the local neighbourhood streets. This way, you will get a chance to check out this lovely festival and see Singapore in all its glory. You will also get a lot of Insta-worthy clicks to share with your friends and family.

What to Expect on your visit to Singapore?

When you plan your visit to Singapore, check out RedBus bookings so that you can visit all notable sites at the destination. Although the Chingay Festival Singapore is a three-day-long festival, do not miss out on attending the final day extravaganza when the F1 racetrack is completely transformed into a whimsical wonderland, a vast adventure playground, and a lot more to look forward to. The fantabulous Night Fiesta on the Orchard Road will leave a lot of unforgettable memories to be cherished forever. The parade's visuals float with participants in intricate costumes, crisscrossing the neighbourhoods and allow spectators to catch a glimpse of this festival. In different areas of the Lion City, numerous cultural performances take place. You can enjoy it all and more with timely reservations with redBus, your trusted travel partner.
Singapore is a beautiful destination, but the Chingay Festival makes the whole city look incredibly spectacular. Singapore Art Festival is a similar celebration that lasts for a week and is a life-time experience to relish.