Things to Remember before Planning a Trip to Singapore
Singapore being a city-state in Southeast Asia, it is one of the world's most successful countries. Singapore is a contemporary, wealthy city with a combination of Chinese, Malay and Indian influences including a tropical climate, delicious food, good shopping choices and invigorating nightlife. The Lion city is also the world's busiest port and this city makes a great stopover or jumping-off-point into the region. In this article, we've brought you some Singapore travel tips that you can keep in mind before traveling.
Singapore is an up-to-date city, which embraces economic progress against the old culture. Among the different attractive spots, you can visit the Empress Place Building and the luxurious Raffles Hotel. Although most of old Singapore has been demolished, many major landmarks within the Colonial district have been preserved. In Singapore, you will also find some interesting places like the ethnic enclaves of Little India, Chinatown and the Arab Quarters that provide glimpses into the traditions. Once you make plans to visit beautiful Singapore, there are certain points to remember: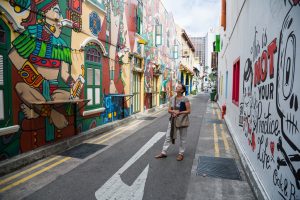 Travel Tip 2, how to travel- It is advisable to take a bus as a travelling option, this serves as one of the cheapest and convenient mode of transport. Your job gets easier when you can buy online bus ticket, the ticketing portal helps save on time and money.
Travel Tip 1, know the best time to visit- Usually Singapore's weather is hot and humid whatever time of year you visit. However, some months may not be as warm as others may, but in general, they are all quite hot. Therefore, you can go for your holiday in Singapore any time of the year. The best time to visit Singapore might be during November to early March when the temperatures are cooler compared to the rest of the year.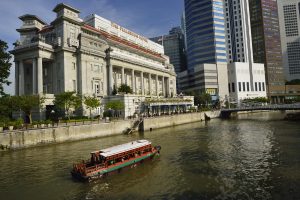 Travel Tip 3, carry appropriate apparels- Singapore is easy-going for dress standards in most cases. Also, remember to take a light jacket or cardigan while going to the restaurants and the malls, as most of them are kept air-conditioned. (It is Chilly out there!)