Take a Joyful Bus Trip from Bukit Timah (Singapore) to Genting Highlands
Are you planning to visit Genting Highlands from Bukit Timah? Great! Just take a bus and reach your destination within 5-6 hours. Genting Highlands is also referred as "City of Amusement," this locale is recognized as one of the great casino resorts of Asia. The ideal location being on top of a mountain makes it a not-to-miss destination in Malaysia.  Even though it's located in the mountain, the road leading to Mushroom Bus Terminal in Genting is well constructed and it's safe to travel by bus from Bukit Timah to Genting Highlands.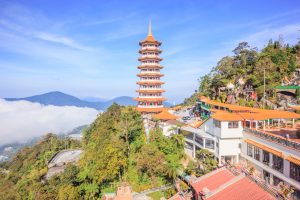 Quick Tip: Always book bus tickets online, as this saves your time and money. The bus ticketing portal comprises of a large inventory of reputed bus operators, you can choose an ideal bus from the list in a few clicks away and confirm your tickets.  
There are two types of buses usually operates between the two places. You can choose from different categories of buses such as express and luxury coaches. If you choose to travel by an express bus, it will enable you or a group of people to experience a joyful wanderlust. While, luxury or VIP Standard coaches comes with TV sets installed on every seat and generally the ticket fare is a bit on the higher side (includes high comfort levels and other luxury amenities). Most of the buses depart from Tampines bus stop and drop passengers at different locations like First World Hotel, Resort Hotel and Compass Point in Genting Highlands. Make sure to select your preferred pick up and drop points.
The travel duration depends on traffic and climatic conditions, where one may enjoy some food and drinks with their friends and family. Or you can just sleep to respite from the tedious work life. The bus gives one rest stop that help passengers to freshen up.
The express buses in Singapore consists of drivers who are accustomed to driving through the winding roads leading to Genting Highlands from Bukit Timah. As such, when traveling to the resorts located in the Genting Highlands, begin your time of fun with a relaxing ride to your destination. It is quite stressful to decide the best travelling option for yourself, avoid all hassles and just book tickets in advance (just to get an ideal seating option) and board your bus from the nearest pick up point. Sit and relax as the experienced and skilled bus drivers take you to your vacation locale and allow you to focus on having a great time at the resorts in the Genting Highlands.
Always remember that taking the road always create better memories. After all, moments spend on-the-go are priceless! One shall explore the roads from Singapore to Malaysia, take the feel of the journey in the company of their loved ones. It's will definitely be a fun filled experience for all!