Lumber through Singapore's Local Markets
The big number of shopping malls in Singapore, lined with your favorite brand stores, can be hypnotically luring. And while we are not encouraging you to keep your distance from these said malls, the local markets in Singapore are also definitely worth your attention. The local markets may get you great bargains, but don't make the mistake of thinking that they compromise on quality.
Singapore is a huge commercial and transport nerve center that sits on the trade routes between many continents. In this culturally diverse and lively city, a desire for locally made produce, as well as original designs by local artists has always been desired by visitors.
And you needn't trouble yourself about rushing from one market to another as they are all well connected by roads, one of the most convenient modes of transport in Singapore is bus, get online bus tickets quickly.
Visit some of the best markets in Singapore and relish your shopping skills.
You haven't experienced the true charm of a local market if you haven't visited Chinatown. This complex where you may spot a variety of diverse items that represents the Chinese culture in Singapore, starting from traditional clothing to Chinese calligraphy, as well as more modern jewelry and street fashion.  This place offers a wide array of anything and everything from fashionable clothing to electronics. What's more? You can try some of Singapore's popular local gourmet here too!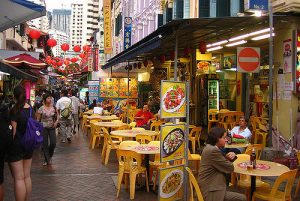 The largest street shopping destination in Singapore, Bugis Street is well-known for selling some of the cheapest souvenirs, trinkets and even clothing and accessories. An epicenter of entertainment at night, Bugis Street has a number of cafés and bars lined along at your service. Presently, it has become a unique retail location where one shall find clothing and accessories that are fashionable and trendy, this place also offer beauty services like manicure parlours and salons. To get a more authentic taste of Singapore cuisine, Tekka Centre in Little India is a good choice, offering you the best range of fresh and cooked eatables, as well as some nice clothing options.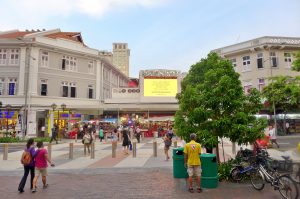 There is a Public Garden Market that has been a community project that has worked towards societal progress and community improvement by carving an association of independent businesses and creative individuals, who come together to interact, offer workshops to public at the same time showcase and sell their original designs.