7 Restaurants that do justice to seafood in Singapore: Don't miss them!
It is quite unimaginable to not associate Singapore with food. Blessed with a variety of cuisines, Singapore has something to suit every foodie's palate. Topping the list, though, is undoubtedly its seafood.
The succulent crab meat, the crunchiness of a shrimp, fine textures of a fish—this is just an overview of what Singapore's seafood has in store for you. Albeit you should be able to find decent seafood all around the Island-State, we urge you to dedicate some of your time in discovering these delightful joints. Troubles faced in reaching these places can be squashed immediately. Taking a bus is always cheap and less of hassle, buying online tickets for a bus simplifies your work also ensuring a hiccups free journey.
Jumbo Seafood
One of the most reputed seafood restaurants in East Coast Seafood Center and through all of Singapore, the must tries here include the Salted egg yolk prawns and Crispy baby squids.
Long Beach Seafood Restaurant
Based in Kallang Park, local produce is given its due justice here. You cannot not try the Canadian Dungeness crab delicacies—the name itself is highly appealing!
Palm Beach Seafood Restaurant
The breath-taking views that this eating outlet is based in One Fullerton offers complement the signature dish of this place perfectly, the Chili crab.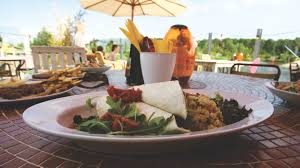 You scored that date with that pretty girl you were eyeing and you can't wait to impress her further. You really can't go wrong with the classic seafood dinner date and Singapore is teeming with options to help you plan that perfect night out with your lady love. While the traditional and popular Laksa and noodles will be on your menu, here are some unusual cuisine at these amazing places that you just have to try! Locating them won't be a trouble as these places are easily accessible.
Otto Ristorante, Maxwell Chambers
Soft lights, soothing music, comfy courtyard terrace seating and Italian food that seduces your senses… what more can you ask for? Yes, of course, the company of your lovely partner.
Pollen, Marina Garden Drive
Flowers and chocolate, evergreen date props, aren't they? Well, we urge you to think big. Instead of a bouquet of flowers why not give her the entire garden instead! Pollen is situated within the Flower Dome at Gardens by the Bay and is filled with olive trees, herbs, plants and vegetation that makes for a very surreal romantic experience.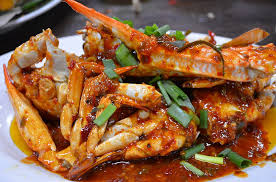 Lucha Loco, Duxton Hill
Transport yourselves to Mexico by visiting Lucha Loco that is known for its yum Mexican street food fare and dreamy fairy lights lit up environment. Trendy and upbeat!
Sugarhall, Telok Ayer
Sweet and fun, this one's perfect for a fun first date. Reggae and hip-hop beats in the background add to the breezy vibe of this place that is on a mission to serve you the best charcoal-fired meat and rum.
All these restaurants can be easily accessed via convenient bus routes spread across Singapore.
Have a Memorable Date!