Top 3 Museums in Singapore: Not to Miss!
A museum, where the name suggests artistic, cultural and scientific values are accumulated and preserved. Various stuff are displayed in Singapore museums where great art works boast of respectful values from the national history. Every museum specializes in their own way with disparate characteristics, which deserves to be one of your primary activities when in Singapore.
It is not at all amazing that Singapore has a good number of museums! This is because the city has been famous for its rich cultural and diverse past. The Changi Prison Chapel depicts the ordeal people had to go through during the World War 2. Simply book bus tickets online and explore amazing museums in Singapore.
The Chinatown Heritage centre and the Peranakan Museum: They are known for depicting the rich traditional history of the Chinese residents of Singapore. There is also an entire museum dedicated to the Singapore Navy.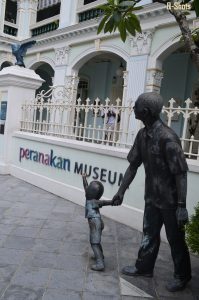 The National Museum of Singapore: Nevertheless, the most visited and the most famous of all is the National museum of Singapore. It has some of the largest collections of films and clothes and ancient artefacts. It is literally a treasure trove of information. This museum, considered one of the oldest museums of the world. Previously it was known as the Raffles library and was opened to the people in the year 2006. It spreads across 18,400 square meters of land and is one of the biggest museums in the entire country. This has to be first on your museum visit list! The museum artefacts depict the rich cultural history of Singapore. Not only Singapore but also Asia specifically. The building has been designed neo classically and is one of the biggest architectural marvels of the city! The mall houses around six different galleries.
Asian Civilizations Museum: It is one of the most award winning museums of Singapore thanks to its futuristic preservation of Asian arts and culture. It was started in the year 1997 and housed in an old school building. Spread across an area of 14,000 square meters of land the museum is home to more than 1000 artefacts of different kinds that date back to more than 5000 years ago. The museum houses three different galleries, which have been strategically organised with artefacts depicting Javanese history.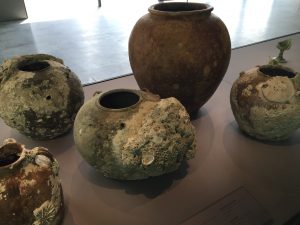 Visiting all these museums is necessary, as your journey to Singapore will be incomplete without visiting these museums. Bus is the best medium to reach them, as they have point-to-point connectivity and you can reach one museum to the other without any interchange of buses. Buses are available within small intervals!