Antique Shopping and Museum Hopping in Malacca
Malacca or Melaka is a historic State in Malaysia, that has become a popular tourist destination for its mesmerising ancient buildings, delectable cuisine, diverse shopping spots, luxurious Malacca hotel stays and rich culture and heritage. Antique lovers can find rare collectables like banknotes, old coins and unusual toys, cultural souvenirs and handicrafts. Those with a penchant for history can find themselves thoroughly amazed by the colonial buildings and museums in Malacca. A few hours' bus ride from Singapore, Malacca is the perfect weekend getaway.
You can book bus online tickets  on redBus to reach Kuala Lumpur. Yes, you heard that right! Instead of booking expensive flight tickets, simply log on to the redBus app or website and get all the details on express buses, coach buses and luxury buses for your travel from Singapore to Malacca. 
Antique Shopping in Malacca
Malacca has an array of antique shops for you to explore, here are some of them:
Also known as the Chinatown of Melaka, Jonker Street is a paradise for collectors of antique handicrafts. There are also numerous food stalls, live performances, souvenir shops and galleries. You can buy Malaysian spices and snacks as well as handmade jewellery.
The Storehouse is a mix of reproduction and antique pieces that include paintings, porcelain pieces, and more. It is located on Heeren Street.
Malaqa House is a museum and antique store where you can buy antiques like cabinets, ceramics, wardrobes, coins, watches, etc.
Malacca Antiques & Curios
Located in Jalan Hang Jebat, this shop has numerous porcelain items, wooden cabinets, trunks, chests of drawers, dressing tables and smaller collectables.
This store has a variety of porcelain, copper and metal items, furniture pieces and small collectables. It is also present in Jalan Hang Jebat.
This little store has woodcrafts like Asian masks and other antiques and souvenirs.
Museum Hopping in Malacca
Malacca has a rich history and culture, and there are beautiful museums where you can experience it. Here are six museums for you to go to visit in Malacca:
The Sultanate Palace Museum is a wooden replica of a 15th-century palace that belonged to Sultan Mansur Shah. This awe-inspiring three-storey museum displays traditional weaponry, costumes, jewellery and the history of the Melaka Sultanate.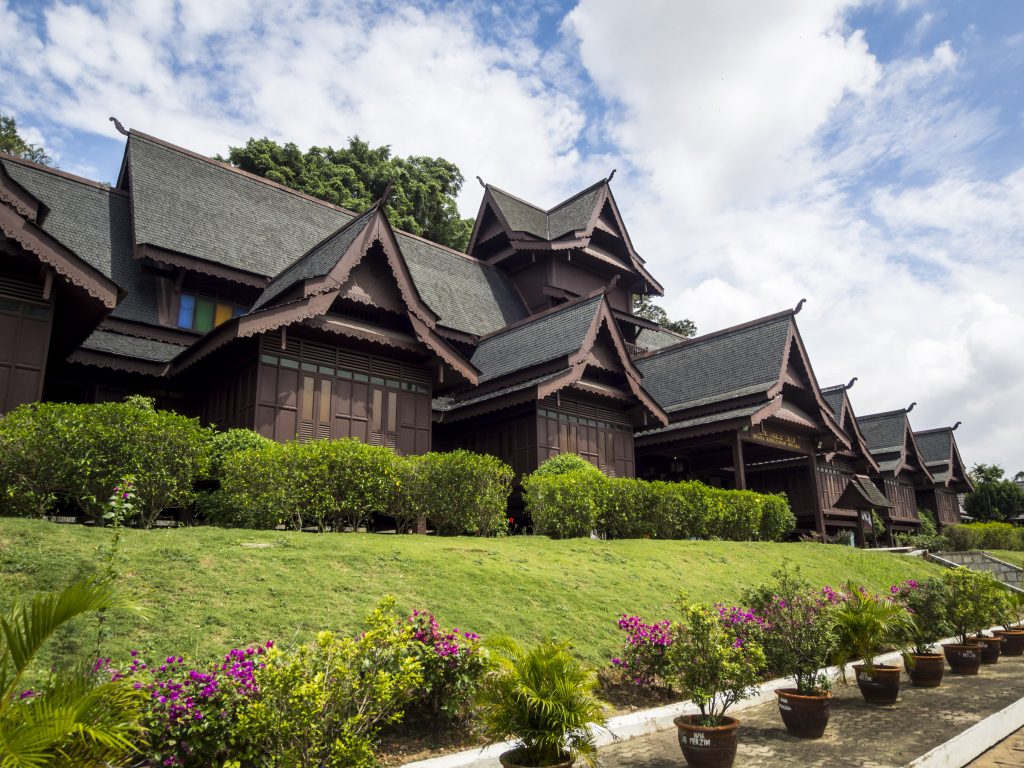 The People's Museum is a unique structure that comprises multiple small museums in one building. Across three storeys are incredible displays of the history of Malacca and the culture of its people.
The Maritime Museum chronicles the history of the city's international trade routes and is also called Flora de Lamar. It has numerous models of boats and ships as well as paintings of Malacca's maritime history.
The red Stadthuys building was constructed by the Dutch in 1650 and served as the Governor's official residence and was converted into a museum in 1982. It houses the Melaka History and Ethnography Museum, where you can learn about the history of Malaysia's independence. 
The Royal Malaysian Navy Museum showcases salvaged ships that have sunk in the Strait of Malacca. It has displays of military uniforms, emblems, medals, weapons and ships.
Malaysia Architecture Museum
This Museum has breathtaking displays of Malaysian architecture ranging from the early years to the modern skyscrapers. 
Get to Malacca with redBus
Malaysia has an established network of buses, and they are the most convenient and affordable means to get in and around Malacca. There are several pick-ups and drop off points, two of the most important ones being Melaka Sentral and Kadang. You can easily buy online bus tickets from redBus. Buses are available from most cities in Singapore and Malaysia as well as from the other states within the country.
Book buses that are available on the Singapore to Malacca bus route on redBus and obtain all the best facilities with redBus as it provides several secure payment options, access to details of the bus, routes, seats, timings, budget-friendly rates and real-time location tracking. Buses ply from 7:00 A.M. till 11:00 P.M.