Civic District: Where Art meets Heritage in Singapore!
The historical, architectural and cultural heritage originated from the Civic District in Singapore, filled with things like mudflats to a bustling metropolis. Everyone shall admire Singapore's progress and its alluring skyline. While you can take a stroll along the Singapore River at this historic Civic District area (walk down the past). One will be amused to know that the world's biggest collection of modern Southeast Asian art is housed in the historical former Supreme Court and City Hall buildings.
The Civic District comprised of only a few square miles is also packed full of fascinating museums, significant historical buildings and interesting attractions in central Singapore. Learn more with redBus!
How to reach:  As we all know that Singapore is pretty much expensive, therefore why not save a bit in travelling. Book online bus tickets and simply take a bus to Singapore. Travelling by bus is one of the cheapest and comfortable option preferred by many. A good number of buses usually operates from most of the neighbouring cities, like KL, Malacca, etc. The online bus booking facility helps to choose your source city, ideal bus type, coach operator and preferred seat. Why not create a few happy memories while exploring the roads!
Visit the Raffles Hotel: this is recognized as one of the best hotels in the World, standing as a proud Singaporean icon since 1887. It hosts some of the world-class restaurants and bars. Visit the Raffles museum that exhibit items dating back to the colonisation era of Singapore.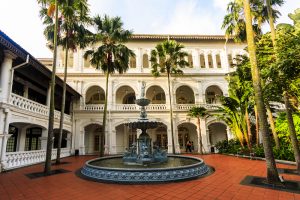 Asian Civilisations Museum: Another lovely attraction that is located very close to the Raffles Hotel. Besides, the magnificent colonial British-style building can be accessed easily from the Clarke Quay and City Hall. This amazing place serves as a home to Singapore's finest collections and exhibitions displaying the region's prolonged and diverse whilom.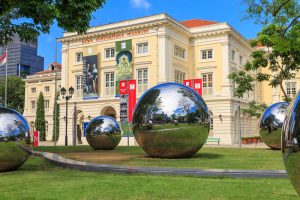 Salute the Brave Souls- Someone referred to visit 'The Chopsticks', ideally it's not food,  you'll find the Civilian War Memorial, in the honor of civilians who lost their lives during the Japanese reign. This is situated at the War Memorial Park along the Beach Road. This honors the huge number of civilians who were killed during the war. You will find four similar looking pillars standing in this park, these symbolizes the suffering of Singapore's main ethnic groups as well as the ones buried here.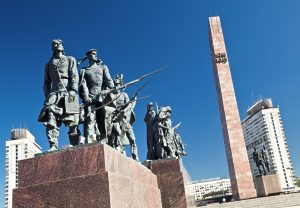 Do not miss the St. Andrews Cathedral: This dazzling white, stunning cathedral is almost unimaginable to miss. St Andrew's Cathedral is the largest and first Anglican Church in Singapore. It's absolutely free to walk across the arched entrance, just feel free to explore the enormous main chapel as well as a visitor's center for several souvenirs and artefacts. There is a surrounding park area, where you can chill and relax. Some of the locals utilize this area for picnics especially during weekends.