5 Unique Places to Trek in Singapore: Thrill filled hiking adventure!
No, the title isn't misleading in the least! Usually associated with urban structures, delicious seafood and an energetic night life, Singapore is also a great place to get closer to nature (by means of trekking). Check out these hiking trails in Singapore!
Quick Tip: Whoever said a trip to Singapore can't be adventurous? These hiking trails and sites are easily reachable by bus. Reaching these spots wouldn't cause you much trouble as you can take tickets online and reach these destinations in a jiffy. You are expected to have a pleasant travel experience all throughout your holiday. Simply choose your suitable bus type from the list and enjoy the roads of the Lion City.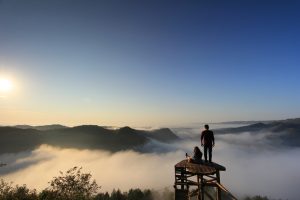 It's time to get your trek on! Set feet in your trekking shoes and head to these spots:
Southern Ridges: By far the most popular hiking trail in Singapore, the Southern Ridges trail comprises an ever-changing landscape that connects a number of hill parks and ridges.
MacRitchie Reservoir Park: This Park boasts of a number of secluded and peaceful hiking trails that also offers a glimpse into the wide variety of wildlife and plant life seen here. While visiting the park, it'll be criminal not to visit the HSBC Treetop Walk that gives you a bird's-eye view of the magnificent forest cover lying below.
Fort Canning Park: If you fancy a little history lesson along with your walking workout, then this is the place to be. Famous as a landmark for numerous music festivals, Fort Canning gives you a lowdown on its history as you walk through lush greenery and ancient ruins. Besides being a welcome truce of serene greenery in the city, it is also a historic area.
During old times, Fort Canning Hill was called as Forbidden Hill, and archaeologists have found Javanese artefacts remaining from the 14th century. Present days, Fort Canning is a common spot for outdoor arts and events.
Chestnut Nature Park: This nature park covers around 81 hectares, recognized as one of the largest nature parks in Singapore. This reserve is spread amongst Northern and Southern region. Hikers get an opportunity to choose between mountain biking and mountain hiking. There are meandering slopes and a pump track allowing bikers to practise their stunts. Furthermore, the southern loop takes you on a changing terrains and steps.
Sungei Buloh Wetland Reserve: Put on your best walking shoes and plod through the swamps of Sungei Buloh Wetland Reserve to discover about the flora and fauna in this mangrove forest home. There are some weekly, volunteer-led tours that happen here, you can be a part of it. They regularly change and introduce new plants, birds, insects and other indigenous species found in this ASEAN Heritage Park (Singapore consists of two wetland reserve, the other one is known as Bukit Timah Nature Reserve).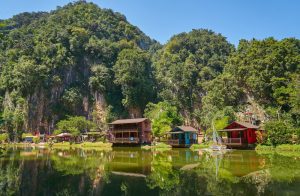 Sungei Buloh Wetland Reserve not only consists of mangrove swamps, ponds and forests but also serves as a home to varied species of birds (140 species). Just to enjoy the view better, you can rent binoculars to bird-watch here. Besides, you can opt for nature trails where you shall spot mudskippers, monkeys and climbing crabs on the mangrove boardwalks.