Exciting Activities to do in Jurong, Singapore
Thinking how to spend some days in Jurong, Singapore? This is one of the power-packed regions of the city.
Plan your travel in a perfect way by looking for options that will save you money and time. Buses are the more preferred option for travelling to Singapore and take online bus tickets as well. This lessens your hassles and makes you relax while you are on the go!
Keep reading to find out about the fun filled activities that you shall do in Jurong:
Be a ghost buster: This one isn't for the faint of heart. Jalan Bahar is said to be haunted as it used to be a cemetery before. So if you are into the paranormal and want to check for yourself if the rumours hold true, why not pay a visit to the place?
Shop to your heart's content: A specialty of Singapore, you will never tire of shopping here. From streets lined with the best in fashion, accessories, electronics and more, to the recreation of Hong Kong's streets in malls such as Jurong Point Mall, shopping here is an entirely different experience.
Jumping in the trampoline park: Time to be a child again! Unwind, de-stress and burn off those extra calories at the same time as you jump about silly at the AMPED Trampoline Park here. This place is best enjoyed with a group of friends as you can challenge each other to sillier tasks.
Take a Stroll in Jurong Eco-garden: A place of respite for working folks within the business park.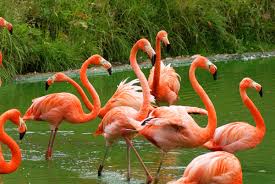 How about having a picnic at the Chinese and Japanese Gardens?
Built in 1975 and designed by Professor Yuen-chen Yu, a well-known architect from Taiwan, the Chinese Garden is modeled along the northern Chinese Imperial style of architecture and landscaping. On your way out, remember to cross the connecting bridge to the Japanese garden to see some Zen gardens before heading home.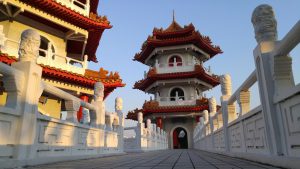 Tuas Secret Beach: this comprises of clean, smooth sand and tranquil waters. Picture your lone car cruising down long, winding roads, large fields that seem to be endless and lands adorning every patch of green.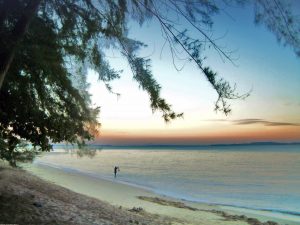 Experience these activities during your stay in Jurong and carry enduring memories back home!