Chinatown: Manifests the Chinese Heritage in Singapore!
Simply eat, drink and be joyful when you are in Singapore's Chinatown. Singapore's consequential Chinatown zone is a lively amalgamation of old and contemporary, comprises of traditional shops as well as cool cafes and markets.
Every visitor shall spot history in all corners of Chinatown, book a bus and reach this amazing place to experience the modern sights of Singapore. This shall definitely lower your travel woes!
Chinatown is a blissful area where mostly Chinese families run goldsmith business, medicinal halls as well as dotted with hipster bars and lifestyle stores.
Therefore, no trip to Singapore is complete without a glimpse of the Chinatown. This alluring mix of both Chinese culture and other Asian cultures beckons tourists from all over the world.
The Baba House: This a vibrant and glowing traditional Peranakan terrace house preserved in style. The entire house is filled relic furniture representing Peranakan culture and lifestyle.
Thian Hock Keng Temple: One of the major Hokkien temple in Singapore, here Taoist goddess called Mazu is worshipped. Presently, this place is not only a venue of worship but also a great place for performances and celebrations of Chinese culture.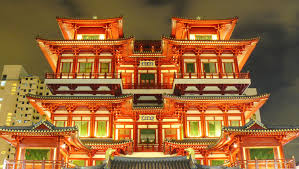 Maxwell Road Hawker Centre: This is one of the oldest and biggest hawker centres poised in Singapore, with hundreds of stalls in open air, places with mouth-watering smells and bubbling with energy. One shall grab a meal of Laksa noodles or Hainanese chicken rice and buy some affordable snacks like kaya toast or dim sum to experience Singapore's street food ambience.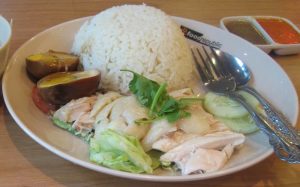 Tea Chapter: Having tea is popular practice among Chinese culture. Visit this amazing place to taste various kinds of tea and other exquisite traditional snacks.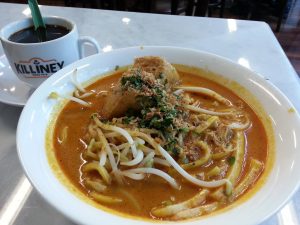 Pamper Yourself: All tired after a long day of touring the city? Simply head to one of the many massage parlours located in Chinatown for a relaxing foot massage that can erase off the ache in your muscles and leave you refreshed at any time. It not only gives you physical comfort but also consists of many health benefits such as relief for back or joint pain, insomnia and stress-related problems.